Cosmetic Dermatology
With the latest technology, the highly trained Dermatologists consulting at Inner Sydney Dermatology are able to offer a range of Cosmetic Dermatology services to help you look your best.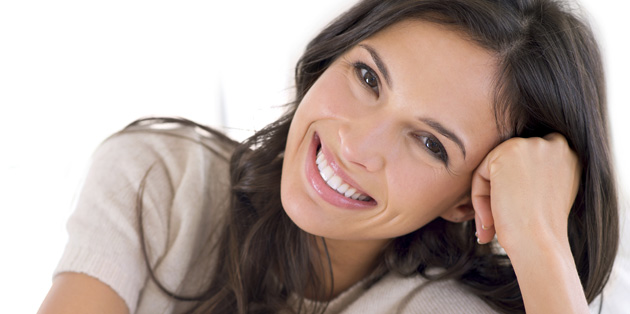 Skin Care
As experts in the field, Dermatologists can provide you with scientific, individualised advice regarding skin care, anti-ageing creams and treatments.
Skin Care basics
With so many products on the market making so many promises, it's no surprise that most people feel confused about the best way to look after their skin. Skin care needs will vary from person to person, and factors such as skin sensitivity, tendency to break-outs, age and medical conditions such as rosacea, have a major influence on what will work best for you. Categories of skin care products include:
Cleansers
Moisturizers: These restore barrier function and water content to the skin, improving the appearance of aged or dry skin.
Sunscreens: These are probably the most important because they protect against sun damage, photoageing and skin cancers.
Cosmeceuticals (or "active" skin preparations).
The expert Dermatologists consulting at Inner Sydney Dermatology can provide you with individualised skin care advice based on scientific research and evidence.
Cosmeceuticals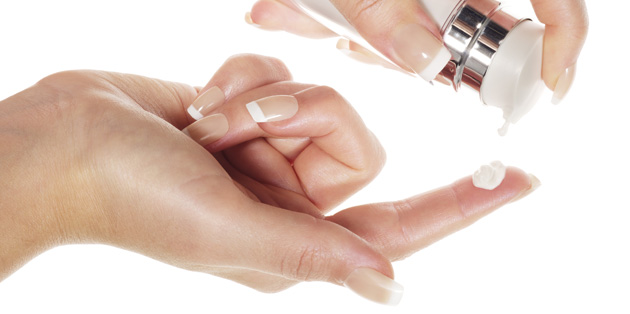 The term 'cosmeceutical' is derived from the combination of cosme(tic) and (pharma)ceutical. Cosmecueticals are products that exert both cosmetic and therapeutic (medical or drug like) effects, to have a beneficial effect on skin heath and beauty. Like cosmetics, they are applied as creams or lotions but contain active ingredients that positively affect skin cell function. Most are available 'over-the-counter' and generally used as part of a regular skin care regime to help improve skin tone, texture, pigmentation and fine lines. Unfortuantely the cosmeceutical industry is largely unregulated, and unlike medicines, cosmeceuticals are not subject to review by the Therapeutic and Goods Administration (TGA) in Australia. So although they are usually tested for safety, they do not have to prove that their claims regarding efficacy are accurate. Research is continuing into new improved delivery systems, such as lipsomes, and new active ingredients. Some common cosmeceuticals include:
Antioxidants
Antioxidants 'mop up' damaging free radicals generated by normal cell metabolism as well as those by UV radiation, pollution and smoking, thereby reducing inflammation and helping protect the skin against sun damage and skin cancers. Some studies suggest that combinations of antioxidants can be more effective than single ingredients. Examples include:
Alpha-lipoic acid
Vitamin C (L-ascorbic acid)
Vitamin B3 (Nicotinamide)
Vitamin E (alpha tocopherol)
N-Acetyl-Glucosamine (NAG)
Ubiquinone (CoQ10)
Hydroxy Acids
These can be divided according to their molecular structure into alphahydroxy acids (AHAs), polyhydroxy acids (PHAs) and betahydroxy acids (BHAs). They improve skin texture and reduce skins of aging by hydrating the skin and promoting shedding of dead skin cells from the outer layer of skin (epidermis).
AHAs are often call fruit acids as many are derived from natural sources. AHAs include glycolic acid, lactic acid, citric acid, mandelic acid, malic acid, tartaric acid and lactobionic acid.
PHAs include gluconolactone and lactobionic acid.
The main BHA used is salicylic acid, which is particularly useful in patients with oily or acne prone skin because of it's fat solubility and ability to penetrate pores.
Retinoids
These are natural or synthetic forms of Vitamin A that can partially reverse skin changes induced by sun exposure. Common retinoids include tretinoin or retinoic acid, retinol and retinaldehyde. They act as antioxidants, protecting cells from free radicals, as well as activating specific genes and proteins. Topical tretinoin has been shown to improve the appearance of photo-damaged skin by reducing fine lines and wrinkles, skin laxity, and excess pigmentation, as well as improving skin texture. Tretinon can cause side effects such as burning, stinging, redness and flaking, but these are less of a problem with other Vitamin A derivatives.
Skin lightening agents
These help inhibit the production of melanin (the main skin pigment) to reduce skin discolouration and pigmentation. Examples include:
Hydroquinone. This has been the agent of choice for skin lightening for many years. Concerns regarding skin darkening, loss of pigmentation and possible carcinogenicity has resulted it being banned from over the counter products some countries. However, these concerns have mainly arisen from animal studies using long term, high doses and are probably not relevant to topical application in humans.
Ascorbic acid
Kojic acid
Vitamin C
Azelaic acid
Licorice extract
Botanicals
These include plant extracts from leaves, roots, fruits, berries, stems, bark and flowers. Botanicals may have anti oxidant, anti inflammatory, and/or skin soothing properties, however, their effects remain largely unexplored or unproven. Examples include soy, curcumin, silymarin, pycnogenol, gingko biloba, green tea extract, grape seed extract, aloe vera, witch hazel, allantoin and ferulic acid.
Peptides and Proteins
Peptides are short chains of amino acid sequences that are the building blocks of larger proteins. Cellular 'messengers' formed from amino acids can imitate normal biological signals that either stimulate repair or inhibit processes that accelerate skin ageing. Examples include the pentapeptide Pal-KTTKS.
Growth Factors
These proteins help control chemical signals between and within cells. They are important in wound healing and repair of damaged tissue, and may help repair skin damage from sun exposure. Studies suggest that the use of multiple growth factors can stimulate collagen and elastin production and improve the appearance of photo-damaged skin.
Anti-Wrinkle Injections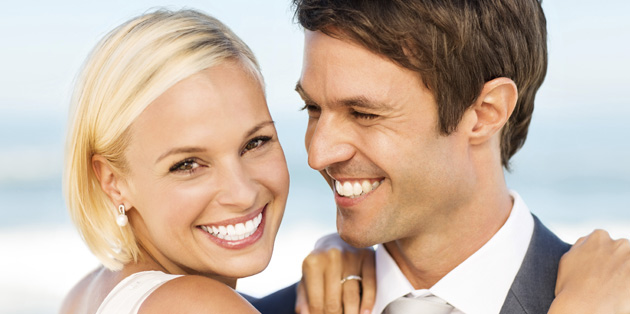 Anti-wrinkle injections can be used to get rid of annoying frown, forehead and crow's feet lines. A number of facial wrinkles occur as a result of our muscles making repeated facial expressions (such as laughing, frowning, concentrating or squinting). The repeated contraction of these facial muscles can create lines, which deepen over time. Anti-wrinkle injections can be used to relax the specific facial muscles that cause these expression lines, gradually smoothing the lines and preventing new ones from forming.
Treatment with Anti-wrinkle injections
The procedure involves a series of injections into specific facial muscles underlying expression lines, using a very fine needle. By applying ice to the area prior to injection, discomfort is minimal, and you may resume normal activities soon after. After the injection, it can take up to a week for the treatment to take full effect. The effects initially last 3-4 months, however, with repeated injections this tends to increase (up to 6 months). If you choose not to have further injections, your wrinkles will slowly revert back to their pre-treatment levels as the normal movement returns in your muscles. As with all medicines, anti-wrinkle injections may cause some mild side-effects, but these are usually temporary.
Achieving the right look
Anti-wrinkle injections are a prescription medicine that should only be administered by medical professionals who have received the appropriate training and completely understand the muscles of the face. At Inner Sydney Dermatology, we realise that most people prefer a more natural look, rather than the frozen appearance of some Hollywood celebrities. We will assess and treat you with the optimal doses to give you a fresh, natural, relaxed look.
Anti-Sweating Injections
Excessive underarm sweating (or hyperhidrosis) can be treated using the same injections that are used to relax facial muscles and target wrinkles. After the application of anaesthetic cream a series of small injections are performed to the armpit area. The active protein enters the sweat glands and blocks the release of chemicals that signal perspiration. After treatment, it normally takes 1-3 weeks to see the full effect, which lasts for 6-9 months in most people. This is a simple procedure that can be done in the Dermatologist's office and usually takes around 15 minutes. A Medicare rebate may be available for patients who have failed treatment with Driclor deodorant if treated by a Medicare-approved specialist. Dr Michelle Hunt, Dr Andrew Ming and Dr Geetha Sivapirabu are approved to treat patients with severe underarm sweating under this scheme. This dramatically reduces out-of-pocket costs for patients, who can have up to 3 treatments a year.
Fillers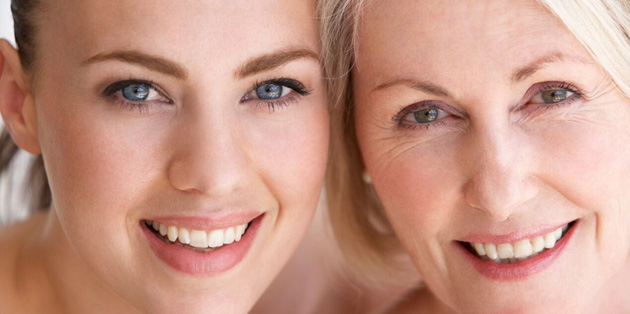 Dermal fillers can be used for lip enhancement, treatment of wrinkles and scars. As we age, the natural substances in our skin which provide support, structure and volume begin to decrease. This, in combination with other factors such as sun damage or smoking, leads to thinning, wrinkles, folds, and loss of shape. Fillers are a way of improving and 'plumping up' our tissue and replacing lost support structures. Over time, smile lines appear, the corners of the mouth droop, the 'Cupids bow' flattens and lips thin. Vertical lip lines appear, causing lipstick to 'bleed'. Fillers are able to improve the skin's appearance by 'plumping up' the tissues and replacing these lost support structures.
Treatment with Fillers
Fillers are injected below the skin surface to literally 'fill up' the wrinkles and folds restoring lost volume, smoothing out lines and wrinkles and lifting depressed scars. They are especially useful for softening smile lines, 'smoker's lines' around the mouth, Marionette lines (between the corners of the mouth and jaw) as well as restoring lip definition. Fillers can also be injected into the skin to restore volume loss in areas such as the cheeks, lips, mid and lower face. The Dermatologists consulting at Inner Sydney Dermatology use fillers that are composed of a natural complex sugar which occurs in all living organisms and gives volume to our skin, shape to our eyes and elasticity to our joints (Hyaluronic Acid). It attracts and holds water, and combined with collagen and elastin, provides skin structure and elasticity. Anesthetic cream is applied to the areas for 1 hour prior to treatment. A series of small, appropriately placed injections of filler are performed. The treated areas may appear red and swollen for around 24-48 hours afterwards. Fillers are not permanent and are slowly absorbed over time with the effects typically lasting 6-24 months, varying with the individual, the type of filler and area treated.
Chemical Peels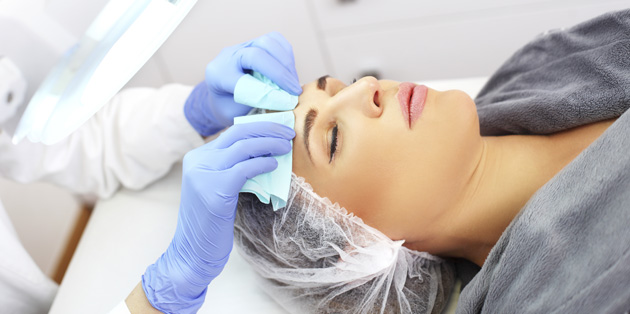 A chemical peel is the application of a chemical solution to the skin designed to strip layers of skin to a desired depth, removing unwanted changes and encouraging replacement with healthier skin. They can be used to correct a variety of problems including sun damage, mild scarring, wrinkles and irregular hyperpigmentation. Chemical peels can be divided into three broad categories — superficial, medium and deep — according to their depth of penetration. Superficial peels are chosen for surface textural and colour changes, medium peels for sun damage including sunspots, and deep peels for heavier wrinkling e.g. around the mouth. All three categories are performed at Inner Sydney Dermatology. Following a chemical peel, recovery time will vary according to the depth of the peel. This can vary from 3-5 days for superficial peels, to a week or more for medium and deep peels. Superficial peels are typically performed by the nursing staff and are done as a series of treatments. Medium and deep peels are usually one-off treatments and are performed by the dermatologists.
Scar Treatment
Several treatment options are available to reduce the appearance of scars, whether they be caused by trauma, acne or surgery. These include:
Silcon gel: These products can be self-applied to scars to help reduce scar redness and thickening.
Cortisone injections: These are used for thickened or keloid scars to help flatten them. Usually a series of injections are required, approximately 6 weeks apart.
Vbeam® Perfecta Pulsed Dye Laser treatment: by targeting excess blood vessels in or around the scar this helps reduce scar erythema as well as improving scar texture.
Fractional laser treatment: the Fraxel™ Re:store laser can be used to improve the appearance of scars (including acne scars) by remodelling of collagen. Generally 3-5 treatments are required.
Fillers: are natural gel products used to correct depressed or indented scars. They are injected directly underneath the scar to fill the hollowed area, lasting months to years.
Surgical revision: some scars are best managed by careful removal and re-suturing, or surgical de-bulking. Often this is used in combination with laser treatment following the surgery to help blend the scar.